Welcome to Forward Mid!
Forward Mid aims to raise the awareness of challenges and opportunities which exist for disabled people both locally and nationally.
By sharing information on issues that affect disabled people.
By actively promoting the rights of disabled people.
By working in partnership with public and private sector organisation's in representing the interests of disabled people.
Please like and share our page.
Forward Mid is the recognised group for people with physical disabilities in Midlothian. The group started in 2005, since then we have been campaigning for the rights of physically disabled people, we have seats on midlothian Council physical disability planning group and also Community Health Partnership, we have assisted with the introduction of the Disability Duty Act and are proactive on all aspects of physically disabled people's problems
We have links with Midlothian Access Panel.
Forward Mid would like to hear comments about this website, below is a direct link to Alexa where you can write a review about Forward Mid without leaving any details, you could send a message to Forward Mid from our contacts page link or you could send a message to the Web Designer from the Designer link on the contact us menu. Any comment is dealt with as soon as possible usually within 2 working days.
You're Warmly invited to join us for Coffee and Croissants and Pick Up your FREE copy of the
Directory for Disabled People 2018.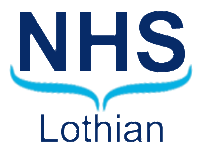 Wednesday, 16th May 2018
Midlothian Voluntary Action
4-6 White Hart Street,
Dalkeith, EH22 1AE,
10:00 am Till 2:00 pm
We're having a Drop in launch FOR OUR BRAND NEW Disabled Directory 2018.
We'll be around from 10 – 2 with coffee , tea, croissants, music.
Pop in and see us and pick up your free copy of this invaluable new 2018 version of the acclaimed Directory. Stay for coffee and croissant if you have time!
We hope you see you there!
Like us on Facebook: www.facebook.com/forwardmid/
To find out more, then call:
Eric Johnstone 0131 663 9471
Eric.johnstone@mvacvs.org.uk
Download the flyer Directory Launch
» Newsletter Vol 67 April 2018 (3672KB) «
» Self Directed Support Booklet for mobile devices. (741kb) «
» Self Directed Support Booklet print quality. (1,432kb) «
» 2018 Disabled People's directory download (3,527kb) for mobile devices. «
» 2018 Disabled People's directory download (8,427kb) print quality. «
A search function can be found at the foot of each page, this allows you to search this web site, we hope you find this convenient
Looking for something please use this function to Search Forward Mid website