Transport Midlothian
Forward Mid works with Midlothian Council transport team and local bus companies to bring you the best suggestions for travelling around in Midlothian and Further afield.
Accessible Transport for Disabled People In Midlothian
Public transport services in Midlothian are operated by buses, taxis and private hire companies that make accessing the vehicles considerably easier to use than in the past. All bus routes are now operated by low-floor buses giving easy access to all. All taxis are equipped to carry wheelchairs. Private hire vehicles, only some have the ability to carry wheelchairs. Some private hire cars can also carry larger size wheelchairs and those with extended foot rests or extended head rests. Midlothian Council supports Lothian Community Transport Service, if you are a non-profit making voluntary or community group and arranging is a problem, Lothian Community Transport Service can hire you a minibus, capable of taking 15 passengers that can accommodate both passengers and wheelchairs, vehicle self drive or with a driver. For more information Telephone
0131 663 0176
National Entitlement Card
The National Entitlement Card gives 60+ and disabled people free bus travel throughout Scotland. Application forms are available at all Midlothian libraries – completed forms including a colour passport-style photo must be taken by the applicant to any Midlothian library for processing.
The verification system requires the librarian to confirm that the photo submitted is a true likeness of the applicant – if the application form is handed in by anyone other than the applicant, "it will be rejected."
Your National Entitlement Card bus pass is printed in Hull, England and sent direct to your home address.
On the front will be your name and card number, your photo, the oakleaf logo of Midlothian Council and the expiry date.
Various symbols appear on the lower right side of the card. All cards show a large orange "C" symbol. A "+1" symbol tells the driver that you are entitled to have a companion travel free with you on your bus journey.
The eye symbol indicates that the holder is blind or partially sighted and is entitled to the free train travel concessions of the Scottish Blind Scheme in addition to free bus travel.
Both LRT and Borders Buses accept the National Entitlement Card as well as Citylink, Megabus and National express, not all buses are adapted for wheelchair users and not all bus stops either, it would be advisable to phone before travelling to avoid disappointment.
Citylink Tel:
0871 266 33 33
Megabus Tel:
0871 2663333
National Express Tel:
8717 81 81 78
These are all premium rate numbers.
For more information about National Entitlement Card please visit Midlothian council website at Bus passes for disabled people or
Contact the travel team at
62a Polton Street
Bonnyrigg
Midlothian
EH19 3YD
ptu@midlothian.gov.uk
Tel:
0131 561 5445
Midlothian Taxicard Scheme
The Taxicard scheme is aimed at Midlothian residents who are unable to travel on local bus services. Maybe people find it difficult to get on a bus because they have a physical disability, use a walking aid, are registered blind or they cannot manage to reach their local bus stops. The Midlothian Taxicard is now closed to new applicants, if you already hold a Taxicard you will be offered a continuation when it comes up for renewal.
The Taxicard can be used for any purpose - visiting friends, going shopping, keeping a hospital appointment etc. Each Taxicard holder can take up to 104 single taxi journeys each year, effectively that's one round trip per week. The Taxicard does not pay for the whole journey; it gives you a discount off of the fare.
Taxi drivers use special adapted vehicles to transport you and can only transport normal sized wheelchairs because of size restrictions and weight restrictions on ramps so if your wheelchair exceeds 700 millimetres wide or 27 inches wide and 1200 millimetres long 47 inches long or has an extended headrest please ensure you inform the Taxi Company on booking your taxi.
Advice for using taxis with a wheelchair
Always inform when booking a taxi that you are a wheelchair user. Always get into a taxi on flat and even ground To ask a taxi driver to assist on an incline will put the driver at risk of injury
Different types of taxis have have different weight limits on the ramps.The further the ramp is extended the lower the weight limit. Try and have rough idea of the weight of your wheelchair and your own weight to assist, (Electric wheelchairs start around 65KG (143 pounds) for 14 inch wide chair.) The maximum weight for a wheelchair and Passenger (Combined Weight) that can be carried in a taxi is 200kg
The Taxicard can be used at any time, day or night, 365 days a year. Most taxi operators now have vehicles that can accommodate people sitting in their wheelchairs - remember to check when booking.
If you think you might qualify for a Midlothian Taxicard, please collect an application form from any Midlothian library. Alternatively, contact the Travel Team in Bonnyrigg and ask for an application form to be sent out.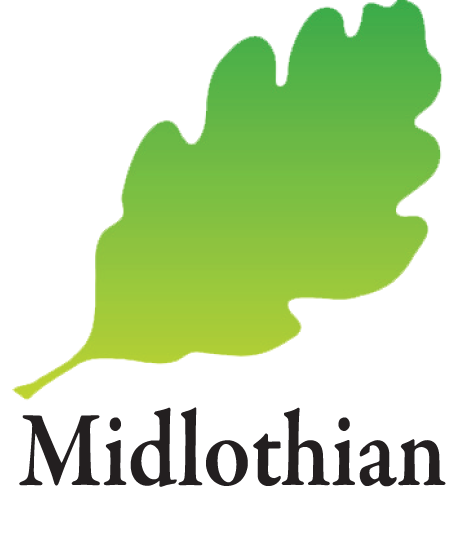 Travel Team
Midlothian Council Travel Team
2nd Floor
Midlothian House
Dalkeith, EH22 1DN.
Tel:
0131 561 5455 or Email:

ptu@midlothian.gov.uk.
Web site: www.midlothian.gov.uk
Completed forms should be returned to Midlothian Council Travel Team.
The Thistle Card
For those who need that extra help to make their journey, the SEStran Thistle Assistance Card is available to help anyone who has difficulty in using public transport because of age, disability or illness. It's free and is available at all our Travelshops and Park & Ride sites as well as a range of outlets across South East Scotland, including; local authorities, bus operators, GP surgeries and Health Centre's. www.sestran.gov.uk.
The new SEStran Thistle card is designed to make using public transport easier for older people or those with disabilities or illness. The card, which is supported by a wide variety of voluntary organisation in South East Scotland and by most bus operators, is credit-card sized and comes with a supply of peel-off stick ers, which advise the driver of your disability and the help you need in an easy-to-read format.
The cards are available from:
Public Transport Midlothian,
Room 9,
Dundas Buildings,
62a Polton Street,
Bonnyrigg,
Midlothian,
EH19 3YD
Midlothian Voluntary Action
4-6 White Hart Street
Dalkeith
EH22 1AE
Tel:
0131-663-9471
Wheelchairs do not have priority over buggies, but to ensure all our customers are treated fairly and with consideration, other customers are asked to move to another part of the bus to allow you to board.
Unfortunately, if a fellow passenger refuses to move you will need to wait for the next bus. Non-low floor or 'Step Height' buses are not able to accommodate wheelchair users.
Safe Journey Card
Stay safe on board with a First Safe Journey Card
Safe Journey Cards have been designed specifically with the needs of many of our customers in mind. If you have a fear of falling on the bus you'll find this a great help. With a First Safe Journey Card you can privately let the driver know what sort of help you need and they'll wait for you to reach your seat safely before driving off.
Just show the Safe Journey Card to the driver when you get on the bus with your pass or ticket.
There are several versions of the Safe Journey Card from which you can choose the one that best suits your particular needs.
In addition, on the reverse of the Safe Journey Card there is a section you can fill in which allows you to give details to the driver of your destinations.
Midlothian Council operates a Taxicard Scheme which gives concessionary travel on taxis for mobility impaired people in Midlothian.
Top of page

Looking for something please use this function to Search Forward Mid website