Beeslack Family Disabled Club
Beeslack Family Disabled Club providing a fully supported environment where everyone can participate equally and actively in any activity of their choice. Beeslack Disabled Club was established twenty-two years ago.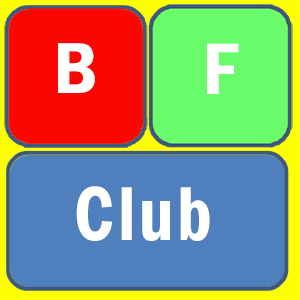 Over the years we have expanded somewhat and currently we offer a variety of activities such as cookery, arts & crafts, woodwork, swimming, computers, music, TV, pool and coffee bar. We cater for all types of special needs, it doesn't matter the degree of ability. Everyone is treated equal and we provide a fully supported environment where everyone can actively participate in the family members and friends to come and join you.
AIMS OF THE CLUB
The primary aim of the club is to provide opportunities for all members to integrate socially and educationally in a warm friendly environment. This enables the club to:
Promote social welfare for disabled people of all ages.
To encourage by the involvement and participation of the whole family, greater support to the disabled person and thereby develop greater support between families.
What we offer!
SWIMMING
We currently run three swimming sessions open to both families and individuals. The club has excellent swimming facilities a 20m x 10m pool, a hoist and full disabled access to the pool, enabling every member of the family to participate in this activity.
Session 1:— 1.00 – 1.45 pm
Session 2:— 1.55 – 2.50 pm
Session 3:— 3.00 – 3.55 pm
WOODWORK
We currently run two woodwork sessions staffed by one of our schoolteachers, parents and pupils volunteers. In the woodwork class, you can make anything you like from jewellery boxes to toy cars.
Session 1:— 12.30 – 1.45 pm
Session 2:— 2.30 – 4.00 pm
COOKERY
We currently run two extremely popular cookery sessions anyone can make the dish of the day ranging from Paella to Pancakes and various other savoury dishes.
COMPUTERS
The club provides a wide range of computer games and computer based activities for both children and adults.
Session 1:— 12.30 – 1.15 pm
Session 2:— 1.25 – 2.10 pm
Session 3:— 2.30 – 3.10 pm
Session 4:— 3.20 – 4.00 pm
ART & CRAFTS
The club offers a highly popular Art & Craft class all afternoon. In this class, you can draw / paint pictures, stitch a picture, knit and make many wonderful things.
This class runs all afternoon from 12.30 – 4.00 pm
MUSIC
The club offers a music class where you can learn to play the keyboard learn percussion or practice your Karaoke singing.
This class runs all afternoon from 12.30 – 3.30 pm
COFFEE BAR
The community lounge area offers an idea social setting for members and families to meet. The lounge has a coffee bar where you can purchase refreshments & Snacks. A pool table and Television are also available throughout the afternoon.
VOLUNTEERS
Why not brighten up someone's day and join in their happiness? Why not help someone achieve their personal goals? By volunteering, you can gain enormous satisfaction and personal reward. Can you spare a few of hours on a Sunday afternoon during the school term?
Beeslack Family Club is always on the lookout for volunteers.
WHAT WILL YOU DO?
You will join a class tutor in one of our classes to help them with the activity. The tutor will offer you support and guide you in the best way to assist members. We have numerous opportunities from Cookery to Art & Crafts. Therefore, you could be helping someone bake a cake or paint a picture. Your help and assistance will be greatly valued by tutors and members alike.
For further information about Beeslack Family Disabled Club or if you wish to offer your services as a Volunteers Please Contact:
Beeslack Community High School,
Edinburgh Road,
Penicuik
EH26 0QF
Tel:
01968 673893
REGISERED CHARITY NO. SC 02154
Looking for something please use this function to Search Forward Mid website