Thistle Foundation
Thistle foundation Lifestyle Management Programme is designed to support people who are dealing with difficult life situations or who are living with a long term health condition.
The programme helps people gain control over their situation by making use of and building on their own coping and recovery strategies. The course aims to boost confidence and self-esteem by acknowledging and celebrating the small successes participants achieve along the way.
The 10-week programme consists of group sessions lasting three hours. These sessions involve discussion, safe and appropriate exercise, and therapeutic relaxation. The courses take place at local community venues, including Thistle Foundation.
Each individual is offered the opportunity to meet a member of the team to discuss their goals and best hopes before the course begins. Course goals are linked to the 'three Cs' of coping, control and confidence. We focus on identifying strengths and resources, as well as how these can be used to help manage daily life. Our way of working has been developed in response to feedback received from previous course participants.
We ask that participants make every effort to attend all sessions.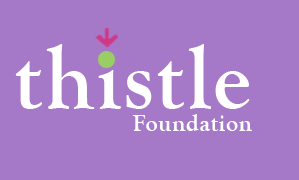 Course Sessions:
Week 1 Lifestyle Management Philosophy
Week 2 Sleep Management
Week 3 Relaxation/Stress Management
Week 4 Pacing/Energy Management
Week 5 Getting Active
Week 6 Pacing/Time Management
Week 7 Communication Skills
Week 8 The Mind-Body Connection
Week 9 Preventing, Minimising & Recovering from Relapse
Week 10 Reflection & Forward Planning
For more information please contact us on
0131 656 7345
Midlothian Care Support
If you have been affected by cancer and live in Midlothian, we are here to support you.
We recognise that cancer can affect every part of your life, so we provide a person centred approach which can include access to the following:
Confidential space to discuss what matters most to you,
Physical Ability,
Massage Therapies,
Cancer specific information and access to local groups and activities,
Peer Support,
Advice on benefits and emplotment support.
Whatever you need, this service can support you or give you details of the organisations that can help.
Appointments are available:
With health & wellbeing practitioners at local GP Practices,
2 PM to 5 PM on Thursdays at Lasswade Library,
10 AM to 1 PM on Wednesdays at Lasswade Library.
To make an appointment phone:
07909 257419 or contact your local GP Practices.

Looking for something please use this function to Search Forward Mid website