Lothian Disability Sport

Lothian Disability Sport is very keen to increase the number of sporting opportunities available to people with any disability in the Lothian area so we would like to hear from anyone who would like to affiliate with the organisation as a club, athlete, coach or volunteer. We would also like to hear any ideas or suggestions as to how we can best take forward sport in the Lothian area for people with a disability. Please contact Neal Herbert on
0131 475 2313 or admin@lothiandisabilitysport.co.uk to pass on your comments.
Multisports
Allstars Sports Club,
Beeslack Community High School
Tuesdays 6.45pm-8.45pm & Sundays 1pm-3pm,
age 5 - 18, all disabilities.
Contact Lynne Sturgeon Email:

lynne_sturg@hotmail.com
Swimming
Lothian Racers Disability Swimming Club
Beeslack Community High School, Penicuik
Tuesday 6:30pm - 8:30pm
All ages, all disabilities
Contact Don McFarlane
01968 675 131
Email:

don1mcfarlane@btinternet.com
Loanhead Dolphins,
Loanhead Leisure Centre,
Thursdays 6pm-8pm.
All Ages, all disabilities.
Contact Yvonne Anderson
01968 664 083
Email:

yvonne.anderson@midlothian.gov.uk
Boccia
All-stars Boccia.
Beeslack Community High School.
Sundays 2 pm – 3 pm.
All Ages, all disabilities
Contact Lynne Sturgeon Email:

lynne_sturg@hotmail.com
FABB Scotland,
Norton Park Conference Centre
57 Albion Rd, Edinburgh EH7 5QY.
Sports for young disabled people for more information http://www.fabb.org.uk/
Horse Riding

Vogrie Riding School
Various Booking Times
All Ages, all disabilities
Contact Dee McEwan
01875 823366
Email:

dee@vogrie.co.uk
Web: www.vogrie.co.uk or Facebook: Vogrie Riding School
Thornton Rose Riding for the Disabled
Contact: Jeff Allan Email:

Jeff@thornton-rose-rda.org.uk
Web: www.thornton-rose-rda.org.uk
Cycling

Charlotte's Tandems
Website: www.charlottestandems.weebly.com
Other sports out with Midlothian and further information can be found on www.lothiandisabilitysport.co.uk/sports.asp
Seated Yoga and Pilates/ Exercise
Midlothian Council
Gorebridge Thursdays 1pm to 2 pm
Newtongrange Fridays 12 noon to 1 pm
The Lasswade Centre Tuesdays 1 pm to 2 pm
Mayfield Seated Exercise Mondays 10:30 am to 11:30 am
www.midlothian.gov.uk/info/521/sport_and_leisure/388/find_a_fitness_or_leisure_activity_class
Active Midlothian
Fun Multi Physical Activities for Adults with a Learning or Physical Disability.
These exciting activities let by Fiona and Lauryn are designed for all ability levels. They are great fun, so come along, join in, try new things and meet new friends.
Sport and Leisure provide disability specific classes where possible in sports such as swimming, bowling, basketball, boccia. For more information on activities and opportunities available locally or in the Lothians please contact Yvonne Anderson Tel:
0131 561 6509.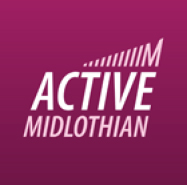 Penicuik Town Hall
Every thursday 1-2pm,
Cost £2 per session.
Mayfield Leisure Centre
Every thursday 10am – 12pm,
Cost £2 per session.
No Booking for any of these sessions - just turn up
For further information contact Allan Blair Tel:
0131 561 6505 or email: Allan.blair@midlothian.gov.uk or for more information on what is going on, check out our web page at Active Midlothian at www.activemidlothian.org.uk/sports-development/disability-sport-130 – Healthy Lifestyles – Lets Get Active, this will give you listings of Physical Activity groups that are on in Midlothian which anyone with a disability can join.
Boccia Coaching
Boccia is a sport designed for people with a disability. It's a sport of intriguing tactics and nail biting tension.
Mayfield Leisure Centre
Wednesday 1-2PM, Cost £2 per session.
Open to adults all disabilities and all ability levels. Once you've seen it you will be hooked!
No booking just turn up!
The Sports Development Team work with a variety of partners to provide opportunities for children and adults with a physical, learning or sensory disability to take part and excel in a variety of sports, whatever their ability. Our main aims are to provide participants with an opportunity to:
Be physically active in a fun and safe environment.
Learn new skills and try new sports and activiites.
Enjoy new experiences and make friends
.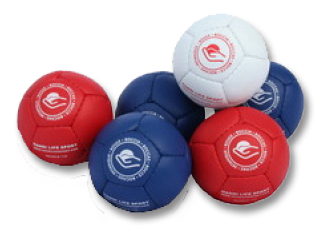 Looking for something please use this function to Search Forward Mid website