Motability
The Motability Scheme enables disabled people to lease a new car, scooter or powered wheelchair, using their Government funded mobility allowance. If you receive the Higher Rate Mobility Component of Disability Living Allowance, the Enhanced Rate of the Mobility Component of Personal Independence Payment (PIP) , the War Pensioners' Mobility Supplement (WPMS) or the Armed Forces Independence Payment (AFIP) you may be eligible to join the Motability Scheme. You can apply for:-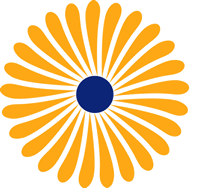 A new car, scooter or powered wheelchair every three years
Insurance from RSA Motability (RSAM)
Breakdown assistance
Servicing, maintenance and repairs
Adaptations, many at no extra cost
Car Scheme
You get a brand new car every three years. Motability will contact you a few months before your lease expires, and if you decide to continue with Motability, you can choose a car for your next three year contract (provided you are still eligible).
The worry-free package provides similar cover to what you would expect under a fully comprehensive insurance policy . You can still lease a car even if you don't drive, you simply nominate two drivers who can drive on your behalf. All of your regular servicing and maintenance is included and taken care of by your dealer. So you'll have no unexpected repair bills with your Motability car.
The RAC Motability Assist helpline and roadside staff are specially trained to handle your calls and are available on
0800 73 111 73, 24 hours a day, 365 days a year. Assistance is provided for recovery , either at the roadside or at home.
Motability organise the tax disc and have it sent directly to your home (except in Northern Ireland and Isle of Man).
For no extra cost Kwik Fit will replace tyres worn or damaged by normal use. Should anything happen to your windows or windscreen you can get them repaired or replaced at no extra cost.
You get 60,000 mileage allowance over three years with cars, if the total mileage is higher than the allowance when you return the car, there is a charge of 5p for every additional mile.
If you need adaptations to make your car easier, safer or simply more comfortable to use, you'll be pleased to know that many of the most popular ones are now available at no additional cost.
A wheelchair accessible vehicle (WAV) enables you to travel whilst seated in your wheelchair, as either a passenger or driver. There are around 500 WAVs available with Motability. WAVs come with a 100,000 mileage allowance on a five year lease. If you're looking for an even more affordable or quicker way to lease a WAV, we also offer a Nearly New WAV option which can be leased for three years.
Wheelchair and Scooter Scheme
If you receive any of the following benefits and have at least 12 months' award remaining you can exchange some, or all of this, to lease a scooter or powered wheelchair from Motability: Higher Rate Mobility Component of the Disability Living Allowance from the The Enhanced Rate of the Mobility Component of Personal Independence Payment from the Department for Work and Pensions (DWP), War Pensioners' Mobility Supplement from the Service Personnel and Veterans Agency (SPVA) Armed Forces Independence Payment (AFIP).
With a scooter or powered wheelchair leased from Motability we take care of everything for you from insurance to breakdown recovery, repairs and servicing, leaving you free to enjoy the independence of worry-free mobility.
What's Included:
New scooter or powered wheelchair every three years (five for some powered wheelchairs)
Breakdown assistance – Insurance cover
Battery and tyre replacement
Servicing, maintenance and repairs
UK based Customer Services team 24 hours a day, 365 days a year
Personal Independence Payment and the implications for Motability Scheme customers.
As part of its welfare reform programme, the Government has started to replace Disability Living Allowance for disabled people aged between 16 and 64 with a new benefit called Personal Independence Payment (PIP). This process began in April 2013 and will be completed by 2018.
Motability customers currently use their DLA to pay for their vehicle leases. Therefore it is important that you are aware of the Government's changes to disability benefits and how the Motability Scheme will support you through the transition if you are no longer eligible to use the Scheme.
For more information please visit www.motability.co.uk or Tel:
0300 456 4566.
Factsheets on Personal Independence Payment New claimants (65kb pdf), Reassessment (62kb pdf) and How to claim (85kb pdf)
The electronic version factsheets will open in a new tab
To save a copy of the factsheets click to your own computer click on the floppy disk symbol, to find the floppy disk symbol 1.position mouse near the bottom right hand corner of your screen and it should appear, 2, Position mouse top left of the reading pane and it should appear

from left to right Refresh page, Download (then choose where to save it), Print (must be connected to printer), Bookmarks (For jumping to individual sections)
Other controls bottom right when mouse is hovered at top of screen

from top to bottom
1. Fit to screen.
2. Make Larger up to 1000%
3. Make smaller.
In order to be entitled to PIP, claimants have to satisfy a qualifying period of three months and a prospective test of nine months. These two conditions are referred to as the 'required period condition' and help establish that the health condition or disability is likely to be long-term.
Forward Mid holds a booklet called Disability Rights handbook, in which information and rights given and also an overview of the new Personal Independence Payment. The booklet is available at MVA 4-6 White Hart Street Dalkeith
Looking for something please use this function to Search Forward Mid website