Benefits
Personal Independence Payment (PIP)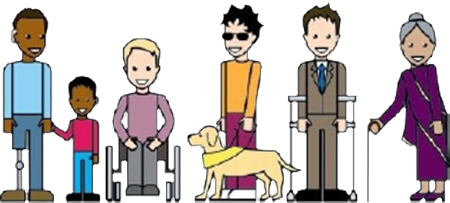 PIP is a benefit to help disabled people live full, active and independent lives. PIP is based on how the health condition or disability affects them individually.
PIP has replaced Disability Living Allowance for working age adults (16 to 64). DLA for children isn't changing but they need to claim PIP when they reach 16. DLA for those over 65 isn't affected.
Current DLA claims for working age adults began a natural assessment to transfer to PIP in some areas from 28 October 2013. There will be a gradual national extension of areas. However the majority of existing DLA claims with a lifetime or indefinite award will not move across until after October 2015.
PIP will help towards some of the extra costs arising from a long term condition. (Ill health or disability expected to last 12mths or longer.)
PIP is a non means tested and non taxable cash benefit which people can spend in a way that best suits them. You can get PIP whether you work or not, therefore it can also help people move into and stay in work.
Claims to PIP are started over the phone to gather basic information. You can ask someone to help with the call but you must be present during the call to help answer security questions. A form will then be sent out for more information about how your health condition or disability affects you.
The claim process includes an assessment by a health professional. Most people will have a face to face consultation. Reviews of an award will be done at appropriate intervals depending on how likely it is for your condition or impairment to change.
There are 2 components to PIP – daily living and mobility needs. Each component can be paid at a standard or enhanced rate.
At April 2017 the rates are –
Daily Living
Standard £57.30
Enhanced £85.60
Mobility
Standard £22.65
Enhanced £59.75
More information on PIP can be found at Personal Independence Payment (PIP) on the gov.uk web site. The telephone number to make a new claim is
0800 917 2222.
Employment and Support Allowance (ESA)
ESA is an allowance for people claiming benefit on the grounds of incapacity. It is an integrated contribution based and income related allowance. It can lead to intensive work focussed support based on Work Programme or Jobcentreplus Offer provision.
Contribution based ESA is payable if you have paid or been credited with enough class 1 or class 2 National Insurance contributions in the relevant tax year.
Income related ESA is payable if you do not have enough money coming in. You can claim income related ESA for: you and your partner; some housing costs; special needs. For example, if you or a member of your family have a disability.
ESA does not include money for children or qualifying young persons. You can claim Child Tax Credit.
A claim to ESA will involve a Work Capability Assessment. There can be 2 parts to this assessment. Initially you will be asked to fill in and return form ESA50. This form asks for details of medical professional support you have, medications you are prescribed and how your health affects you on a daily basis. This is usually followed by a face to face medical assessment. If you don't fill in and return the form or take part in the medical assessment, your benefit could be stopped. Everyone must go through the Work Capability Assessment although not everyone will be medically examined.
The Work Capability Assessment will determine whether you have Limited Capability for Work and determine whether you should be placed in the Work Related Activity Group or the Support Group. If placed in the Work Related Activity Group you will be required to take part in work focussed interviews and undertake Work Related Activity. This interview will initially take place in your local jobcentre and will involve a discussion on ways to return to work. This could include volunteering, Permitted Work, C.V. Preparation and Interview Techniques, information on local support or a referral to the Work Programme.
If placed in the Support Group you are not required to take part in interviews or undertake Work Related Activity. However you can voluntarily access support to return to work.
You cannot be eligible for ESA if you have reached state pension age.
ESA is paid at an assessment rate for the first 13 weeks or until after the initial Work Capability Assessment. You will then be moved on to the Main Phase and an additional component is paid. The Work Related Activity Component is paid in return for participating in work related interviews and agreeing an Action Plan. People who receive the Support Component are not required to have Work-Focussed Interviews or undertake Work Related Activity but can volunteer.
Special rules apply to people who are terminally ill (have a progressive disease and are not expected to live for more than another 6mths). ESA customers will automatically be placed in the Support Group. Terminally ill customers should also apply for DLA as soon as possible.
To claim ESA you can phone
0800 055 6688. If you are unable to use the telephone or need additional help to make a claim please contact the Jobcentre to make an appointment. If you have speech or hearing difficulties you can contact us by using textphone

0800 023 48 88.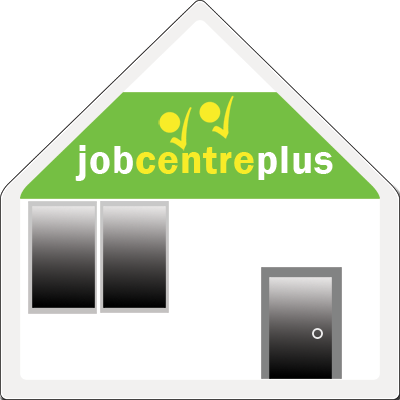 Looking for something please use this function to Search Forward Mid website