Midlothian Integration Joint Board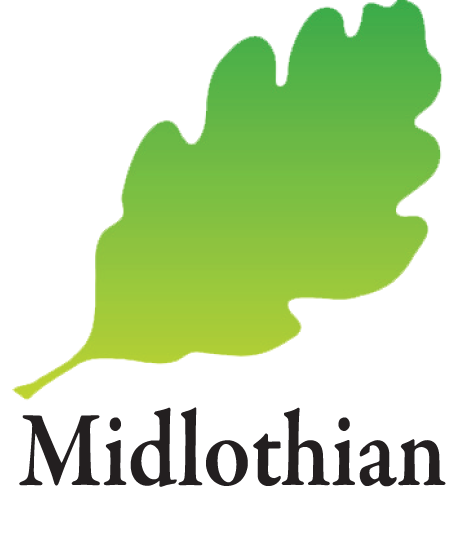 Following new legislation in 2014, a new Health and Social Care Partnership, the Midlothian Integration Joint Board (IJB), is now responsible for planning the delivery of health and care services in Midlothian.
In its Delivery Plan for 2017-18, the IJB confirmed that "We are fully committed to the principles of reducing inequalities, promoting opportunities and eliminating discrimination in line with the Equality Act and Human Rights legislation."
The IJB retains an overview of strategic planning for all health and social care services including those provided to disabled people.
If you would like to know more about the IJB you can access key documents at Midlothian IJB or contact
Tom Welsh, Integration Manager
Email: tom.welsh@midlothian.gov.uk
Ewan Aitken - Voluntary Sector Representative in Midlothian Integration Joint Board (IJB)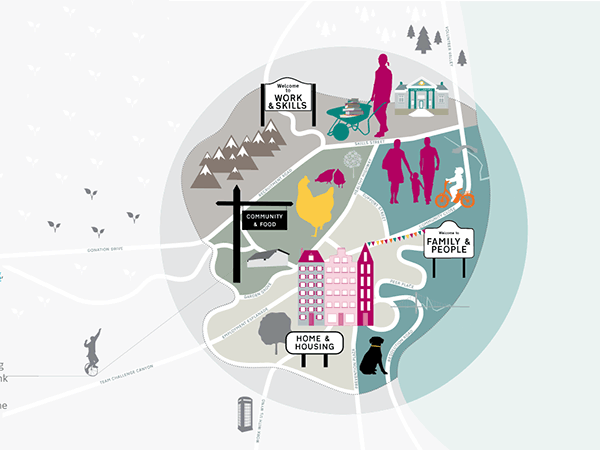 Ewan Aitken is the CEO of Cyrenians, a charity committed to stopping homelessness and supporting people. They have several services in Midlothian including fareshare, family mediation and the community garden at Midlothian Community Hospital.
Ewan's role on the IJB is to represent the views of the voluntary sector on all the issues the IJB discusses. Ewan meet with the Voluntary Sector Reference group which is organised by Midlothian Voluntary Action (MVA) prior to every IJB meeting to discuss the agenda and agree on the voluntary sector view. Ewan has taken note of the response to the issues he raises on behalf of the voluntary sector at the meeting and this is distributed by MVA to its membership. Through his role, the voluntary sector is able to influence the thinking of the IJB, help them understand different solution the voluntary sector can offer and ensure they understand the impact of their decision making on the work of the voluntary sector.
Ewan is happy to meet any group or organisation who'd like to know more about his role and how they can contribute to the work of the IJB through becoming involved in the Reference Group.
Norton Park
57 Albion Rd
Edinburgh
EH7 6PJ
www.cyrenians.scot
SCIO number SC011052
Keith Chapman - Public User Representative, Midlothian IJB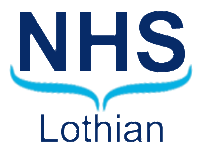 Keith was appointed to this post in November 2016 having responded to an advert for applicants. The main role is to ensure that the public are consulted about decisions taken by the IJB and that these views are taken into consideration when deciding policy. He also chairs the "Hot Topics" meetings in which there is a chance for dialogue between users and providers of Health and Social Care services.
Having been a GP in Midlothian for most of my career, Keith has the first-hand experience of the difficulties that people can experience in relation to their care. By giving feedback to planners at a local level, the public can help shape services that deliver changes that better fit their needs.
Keith is one of a number of public representatives. Keith has a deputy and there is also a public carers' representative and deputy. We meet regularly to share information and discuss issues that are to be debated at the IJB. We are also supported by Midlothian's Public engagement workers.
Keith is keen to extend his contacts within Midlothian and would be happy to have a conversation with any local groups. I Keith can be contacted either through the Engagement Workers or by email - kchapman.ijb@gmail.com
Pam Russell - Carer Representative in Midlothian Integration Joint Board (IJB)
Pam joined the Integration Joint Board in December 2017 following a recruitment exercise. Pam is the carer representative on the Board. Pam's career was in housing and care, primarily for disabled people. She was a board member and Chair of a housing and care provider for older people. Pam is a carer for a family member and is also a Board member of Vocal, who provide a voice and support for carers across the Lothians. For the last year Pam has been the Chair of Carers Action Midlothian, a body of carers and carer professionals who work in strategic partnership with Midlothian Council to help improve the services to and rights of Carers across Midlothian.
For more information on Midlothian Integration Joint Board please visit: midlothian.cmis.uk.com/live/MidlothianIntegrationJointBoard.aspx
Looking for something please use this function to Search Forward Mid website