Midlothian Community Physical Rehabilitation Team
Midlothian Community Physical Rehabilitation Team for Adults with acute and long term physical conditions that need to be seen in their home environment..
What we aim for
To provide a co-ordinated and integrated rehabilitation service to patients with acute and long term physical conditions.
Who we see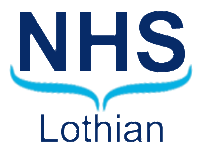 Adults who have rehabilitation needs who require to be seen in their home environment. Needs may include;
Physical
Functional
Communication / Swallowing
Our Objectives
To facilitate a multidisciplinary approach to the rehabilitation of patients in their community setting to meet their individual needs.
To provide timely and effective access to rehabilitation.
To enable patients and carers to manage their long term conditions through education, advice and support.
To Provide a high standard of therapeutic assessments which is person centred and needs based.
To Provide expert advice source for carers/ relatives, other health professionals , voluntary agencies and other relevant community based organisations.
Lifestyle Management
Our Occupational Therapists within MCPRT also offer Lifestyle Management support and advice, either in groups or on a one-to-one basis. Our course is a 10 week programme, run in association with Thistle Foundation, with sessions lasting for 2 hours. The courses run within Midlothian throughout the year. The venue varies according to demand. To find out more about Lifestyle Management please see the details under "THISTLE", alternatively we can be contacted directly by phone Tel:
0131 537 9883
Living it Up
Living it up is a project in Lothian aimed at supporting better health, wellbeing and active lifestyles in Scotland. It is for people over the age of 50 and for people with long term health and care conditions or those that want to stay happy, healthy and safe. for more information visit portal.livingitup.org.uk
Helping you to help yourself
For information, contact Louise Paul Specialist Occupational Therapist 70 Eskbank Road Bonnyrigg EH22 3ND Tel:
0131 454 1016
Our Team
Physiotherapists
Occupational Therapists
Speech and Language therapists
Who can refer?
Healthcare Professionals
Social Care
Voluntary agencies
Patient
Carers
Relatives
How to refer
Via internal mail or post to the address below
Via Eassess using Team Inbox for Midlothian Community Physical Rehabilitation Team
Via Scottish Care Information Gateway (to Roodlands Physiotherapy). www.sci.scot.nhs.uk
Midlothian Community Physical Rehabilitation Team,
Bonnyrigg Health Centre
109-111 High Street
Bonnyrigg
EH19 2ET

Tel:
0131-537-9883
Fax:

0131-537-9900
Brouchures
Midlothian Community Physical Rehabilitation Team 2013
Looking for something please use this function to Search Forward Mid website