Living It Up
Living it Up is a health, well-being and self-management website for people over 50 in Scotland who may be living with long term conditions.
The site hosts everything from localised event information, information about recovering from intensive care via a new website www.criticalcarerecovery.com/
Tools and technology to help with monitoring health and long-term health conditions these include Asthma, COPD and Breathing Problems, Cystic Fibrosis, Dementia, Diabetes, Falls, Heart Disease Multiple Sclerosis, Hypertension and other conditions.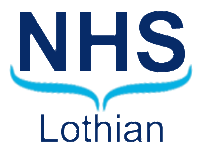 There are inspirational videos and support to find new hobbies such as Days Out(things to do in Scotland), Digital Upskilling, Scottish Men's Sheds Association, Staying Independent, Walking, Volunteering.
An introduction to VC, short for Video Conferencing, is widely used around the world. From using it to stay in touch with family and friends, to remote learning and now talking to your Health Care Professional.
Living it Up is supported by NHS 24 and the Scottish Government.
Lothian is Midlothian's local area.
Looking for something please use this function to Search Forward Mid website