Housing Options Scotland
Housing Options Scotland was established in 1997, as Ownership Options, to provide a unique public access service to all disabled people throughout Scotland. Housing Options Scotland do not directly provide housing, what Housing Options Scotland do provide is detailed information and advice that will enable you to find the right home for you. Housing Options Scotland main aim is to ensure that disabled people have access to suitable housing in the tenure of their choice. Recognising that gaining access to owner-occupation remains problematic.
Housing Options Scotland has three main areas of activity. Firstly, we directly assist disabled people by advising them on, and supporting them through, the complex design, financial and legal processes involved in buying or renting a property. Secondly, we provide information, advice and training on housing and disability issues to the public, private and voluntary sectors to improve the service disabled people get. Finally, we raise the awareness of the problems disabled people face in relation to their housing, and highlight the solutions and opportunities that exist.
Housing Options Scotland have a dedicated team of volunteers. These volunteers enable Housing Options Scotland as an organisation to learn about the housing problems disabled people face by directly assisting them, and using the knowledge we gain to effect changes in policies and practice.
You can contact Housing Options Scotland: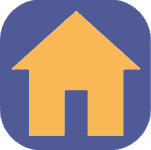 Housing Options Scotland
The Melting Pot
5 Rose Street
Edinburgh EH2 2PR
Tel:
0131 247 1400
Fax:

0870 123 1597
Website: www.housingoptionsscotland.org.uk
Email:

info@housingoptionsscotland.org.uk
Looking for something please use this function to Search Forward Mid website