Employment
Being disabled and getting into employment with unseen obstacles put many barriers in a disabled persons path, Forward Mid hope the following agencies can help you find a path through the maze.
Access to Industry

Access to Industry exists to move excluded people into education and on to employment across the South East of Scotland.
We do this through the creation and development of new education and training programme's, encouraging access to further and higher education opportunities. These are delivered through partnerships with key education and training providers throughout Scotland. We also work closely with employers to provide supported work experience placements.
A key component of our work is helping people develop essential core skills such as communications; information technology and problem solving. We also provide a wide range of specific education and training courses that meet a broad cross section of needs and aspirations.
Our courses are designed to provide a stepping stone on to further education or employment. This individual approach ensures much higher success rates for those involved.
Access to Industry
15 Blair Street
Edinburgh
EH1 1QR
Tel:
0131 226 3006
0131 226 6277
Email:

admin@accesstoindustry.co.uk
www.accesstoindustry.co.uk
Action on Hearing Loss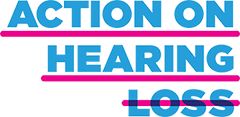 Action on Hearing Loss provide employment advice and training courses. Employment adviser's support deaf and hard of hearing people looking for employment or progression within employment.
Email:

informationline@hearingloss.org.uk
Tel:
0808 808 0123 or Textphone:

0808 808 9000
www.actiononhearingloss.org.uk/
Deaf Action
Midlothian Council contracts Deaf Action to provide specialist services and support Provides a range of services to deaf, deafblind and hard of hearing people, their families and carers, mainly in Edinburgh and the Lothians, Thursdays 10am – 12pm Deaf Action,
49 Albany Street,
Edinburgh EH1 3QY
Tel:
0131 556 3128 or TextPhone:

0131 557 0419
Email:

marketing@deafaction.org
IntoWork provides supported employment services for people with disabilities living in Edinburgh and the Lothians who want to find paid work. Referrals can be made to enquiries@intowork.org.uk or by phone.
Registered Office: Intowork,
Norton Park,
57 Albion Road,
Edinburgh,
EH7 5QY
Tel:
0131 475 2600
Email:

enquiries@intowork.org.uk
www.intowork.org.uk
Job Centre Plus.
Many of the Employability Services for people with a Physical Disability or Sensory Impairment can be accessed through the Disability Employment Advisor at your local Job Centre Plus.
Emploters may be able to get help from Access to Work towards some costs where an individual requires support or adaptations.
Employers can sign up to the Disability Confident scheme and you can use the Disability Confident symbol on adverts to show that you encourage applications from disabled people.
RNIB Scotland
Midlothian Council contracts
RNIB support blind and partially sighted people to find work and assist employees with sight problems to continue in work. They also help employers to recruit people with sight loss.
RNIB Scotland:
Edinburgh and the Lothian's,
12 Hillside Crescent,
Edinburgh
EH7 5DZ
Tel:
0131 652 3140 or Fax:

0131 652 3199
E-mail:

rnibscotland@rnib.org.uk
Opening Hours: Monday to Thursday: 8.30 am to 4.40 pm, Friday: 8.30 am to 3.50 pm
Skills Development Scotland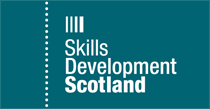 Government policy is a primary driver of what Skills Development Scotland (SDS) does. A series of skills and economic strategies interlink to shape SDS's work, making sure that services and partnership activity are meeting the needs of customers and effectively contributing to economic growth ambitions for Scotland.
Skills Development Scotland supports people to help them achieve career success. With partners, SDS delivers face to face career information, advice and guidance in schools and SDS centres, as well as support through a contact centre and a dynamic web service My World of Work.
Skills Development Scotland is helping people build the skills to manage their career throughout their lifetime, including:
choosing a career and getting ready for employment
progressing in the workplace
up-skilling, such as being able to use new technology
adapting to change, such as redundancy or transferring skills to something new
Tel:
0800 917 8000
www.skillsdevelopmentscotland.co.uk
Lifelong Learning & Employability
Lifelong Learning & Employability works with people to develop skills for learning, life and work. Full details available on Education Page
Looking for something please use this function to Search Forward Mid website