Emergency services
Scottish Ambulance Service Patient Transport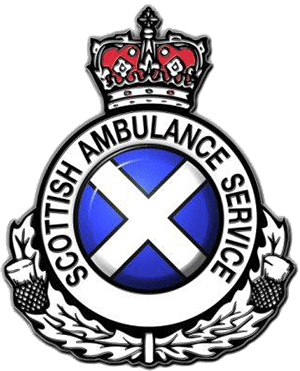 Scottish Ambulance Service Patient Transport Service is a core function that takes patients to and from their pre-arranged hospital appointments, or for their admission and discharge to hospital.
We usually pick up patients from their home and take them to and from their hospital appointment.
A hospital or clinic appointment does not mean that you qualify for ambulance transport. Patients are eligible for this service based upon medical need for transport or assistance.
Transport types
The service operates with a wide range of different vehicles appropriate to the different types of patient we serve.
Bookings/cancellations.
Scottish Ambulance service really need to know if you no longer need ambulance transport, or if your mobility improves, so that the right type of ambulance is sent to you.
Do I qualify?
A hospital or clinic appointment does not mean that you qualify for ambulance transport.
Ambulance transport is available for patients who:
Require assistance from skilled ambulance staff
Have a medical condition that would prevent them from travelling to hospital by any other means
Have a medical condition that might put them at risk from harm if they were to travel independently
Have mobility difficulties that require the assistance of ambulance care staff
Are attending hospital for treatment that might have side effects and require ambulance care on the return journey
Why do I need to qualify?
Patients who are allocated transport unnecessarily may be preventing a patient with a genuine medical reason from getting to hospital.
Can a relative come with me?
Unfortunately, space on ambulance transport is very limited. This means that you can't take an escort with you unless you have a medical need that would require treatment during your ambulance journey. Two examples of this are children and sight impaired patients.
We really need to know if you no longer need ambulance transport. If you have transport booked you can cancel it by phoning
0800 389 1333. This is a free 24 hour answering service. Please leave your name, which clinic or ward and hospital, date and time of appointment.
Scottish Fire and Rescue Service
Home Fire Safety Visit, as part of our commitment to building a safer Scotland we offer everyone in Scotland a free home fire safety visit. We can also fit smoke alarms free of charge if your home requires them.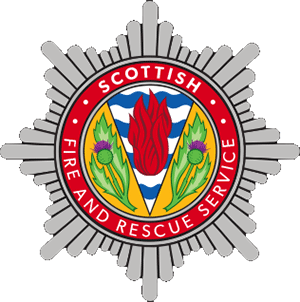 It's so easy to arrange! You can get in touch via the following options:
Complete our online form at www.firescotland.gov.uk/your-safety/hfsv-form.aspx
Call 0800 0731 999
Call your local fire station
Text

"Fire"

to

80800

from your mobile phone.
Having a disability makes it difficult to check alarms about the house. You will need to have more than one planned escape route in the event of a fire.
Remember: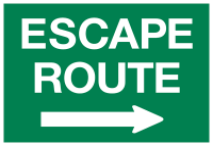 Plan your escape route now. Practice with your family

If a fire starts, shout to warn everyone in the house.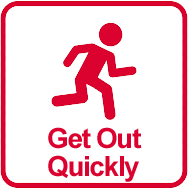 Get out quickly. Don't stop for valuables.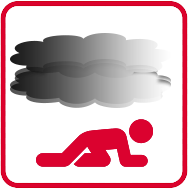 Keep low down. Air is cleaner and cooler nearer the floor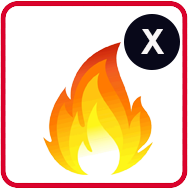 Don't look for the fire – keep doors closed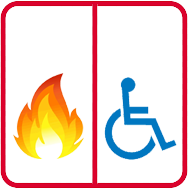 If you can't escape, get everyone in a safe room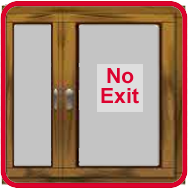 Never jump out of a window – if you can, lower yourself onto cushions. But only ever attempt this as a last resort

When you're out, STAY OUT

Phone the Fire and Rescue Service. Dial
999
Police Scotland
999 Emergency Number

In an emergency you should always dial
999 if:
There is a risk of personal injury or loss of life
A crime is in progress
Someone suspected of a crime is nearby
Deaf, deafened, hard of hearing or speech-impaired callers using a Textphone (minicom) should dial
18000 in an emergency.
Alternatively, if you are deaf, hard of hearing and speech-impaired, you can register with emergency SMS text service. The emergency SMS service lets people in the UK send an SMS text message to the UK
999 service where it will be passed to the police, ambulance, fire rescue or coastguard.
101 Non-Emergency Number
For non-emergencies and general enquiries,
101 is the number you call if you need to contact the police. Using
101 for situations that do not require an immediate police response helps keep
999 available for when there is an emergency.
Calls to
101 from landlines and mobiles cost 15 pence per call, no matter what time of day you call or how long your call lasts.
Calls to Police Scotland may be recorded for training and service improvement purposes.
UK calls outwith Scotland
UK callers residing outside of Scotland should call
01786 289 070 to contact Police Scotland
International Contact
International callers should call
+44 1786 289 070 to contact Police Scotland
Email local community police on:
Write to us:
PO Box 2460
Dalmarnock
Glasgow
G40 9BA
www.scotland.police.uk/
Deaf/Hard of Hearing callers
Deaf, deafened, hard of hearing or speech-impaired callers can contact us via TextRelay on
1 800 1 101.
Minicom Service
Deaf, deafened, hard of hearing or speech-impaired callers can contact us via TextRelay on
1 800 1 101.
Crimestoppers
You can phone Crimestoppers to pass on information about crime anonymously, call
0800 555 111.
Hate Crime & Third Party Reporting
Did you know that Hate Crime is any criminal offence committed against an individual or property that is motivated by a person's hatred of someone because of his or her actual or perceived race, religion, transgender identity, sexual orientation or disability?
Hate Crime is wrong, it is against the law, and everyone has the right to live safely and without fear. No two individuals are ever the same - embrace individuality and help put an end to Hate crime by reporting it.
You can report a Hate Crime as follows:
By Telephone 999 (emergency) 101 (non-emergency)
In person at any Police station
Online – please visit the Police Scotland website
Third party reporting
In some cases victims/witnesses of Hate Crime do not feel comfortable reporting the matter directly to the Police and may be more comfortable reporting it to someone they are familiar with.
To ensure all victims/witnesses are able to report Hate Crimes, Police Scotland works in partnership with a wide variety of partners who perform the role of 3rd Party Reporting Centres. Staff within 3rd Party Reporting Centres have been trained to assist a victim or witness in submitting a report to the police and can make such a report on the victim/witnesses behalf.
Examples of 3rd Party Reporting Centres participating in the scheme range from Housing Associations to Victim Support offices and Voluntary Groups.
Third Party Reporting Centres can be found online on the Police Scotland website or ask any police officer for details.
Looking for something please use this function to Search Forward Mid website