Disabled Living Foundation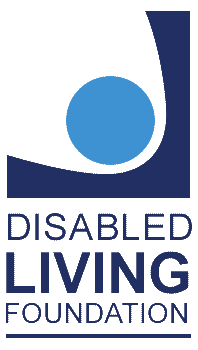 The Disabled Living Foundation (DLF) is the UK's leading source of expert advice and information about all types of daily living equipment for older and disabled people and their families and carers.
DLF's advice and product information allows individuals and relatives to make informed decisions and relevant lifestyle changes – all of which can help an individual remain independent in their home for longer, and provide the carer with peace of mind.
Whether you're finding certain tasks a bit more difficult as you get older, you have a disability yourself, or you know someone in this situation, DLF can help.
With a huge range of equipment available, sometimes it can be hard to know where to start.
How do you know what is available?
How do you know what is right for you?
Where do you go to buy equipment?
How do you know if a supplier is reputable?
DLF provides the answers to all these questions. Our comprehensive database, listing over 10,000 daily living aids, allows you to research and compare relevant products and read unbiased information about equipment before contacting suppliers.
In addition to our equipment and supplier information, we have a wide range of factsheets to help with everything from choosing a mobility scooter to assisting someone with eating. Written by occupational therapists, they identify easier ways of doing tasks, which equipment might help and when to ask for a professional assessment.
For individuals who are aware of their difficulties but are not sure which equipment may help them, try DLF's online self-help guide, AskSARA. By selecting a topic and answering a few questions a free personalised report is produced, offering tailored advice on ways to help with daily activities, as well as a comprehensive list of products and suppliers to browse through.
For more information visit:
If you need any further assistance or advice about daily living aids, our Helpline is open 10am-4pm,
Monday to Friday.
0300 999 0004.
Calls will be charged at local rate.
Email:

info@dlf.org.uk

Looking for something please use this function to Search Forward Mid website