Direct Payments
What is a direct payment?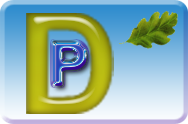 Direct Payments are one of the options you have with Self Directed Support which is now the way that all social care services are delivered. See Self Directed Support
If Midlothian Council decide that you need community care or children's services they can give you money so that you can arrange and buy the services yourself. These are called Direct Payments. It allows you to find the care that is right for you. Information at www.midlothian.gov.uk
Direct Payments can give you more control and choice over the decisions that affect your life. You have the choice of either purchasing the services from an agency, by employing one or more personal assistants or a combination of both.
Assessment
A social work assessment is necessary to establish what you need, your eligibility and the amount of direct payment required.
The needs assessment process will be the same regardless of whether you are assessed as likely to receive services or direct payments.
If you are assessed as needing a service your social worker, occupational therapist or social work assistant can provide advice and information about the scheme. For more information about finding the correct choice to suit your needs please visit www.careinfoscotland.co.uk
Lothian Centre for Inclusive Living, a local user controlled organisation can help people with all aspects of Direct Payments Support www.lothiancil.org.uk/
Looking for something please use this function to Search Forward Mid website