Courses for people with Disabilities
Forward Mid are pleased to advise you that there are courses being run around the Midlothian area. Of course courses will not be available all the time Please see below for any courses being run dates of courses will be advertised and when date passes we will endeavour to remove old courses.
Please note that the courses themselves are not run by Forward Mid, If you have any questions on any courses advertised then please contact us with your comments on the contact page. If time is short then please phone
0131 663 9471 during office hours and we will do our best to help.
* * * LCIL Training Courses * * *
Lothian centre for Inclusive living run a series of on going courses for subjects such as:
Disability Equality Training
Direct Payments & Independent Living Training
Personalised Training on Independent Living
For more information contact them Lothian centre for Inclusive living.
MVA Training
MVA run training throughout the year aimed at community groups, charities, voluntary organisation'sand social enterprises in Midlothian.
MVA also now produce a newsletter "Training News" which will highlight in-work training opportunities for social enterprises and voluntary organisation's. For more information on courses or training please contact Dr Lesley Kelly at MVA Tel:
0131 663 9471, or www.mvacvs.org.uk to send a message.
Lifestyle Management Programme's
Thistle foundation Lifestyle Management Programme is designed to support people who are dealing with difficult life situations or who are living with a long term health condition.The course is designed to make use of and build on participants' own recovery strategies. It operates around a framework of planned discussions, safe and appropriate exercise and therapeutic relaxation and within local community settings.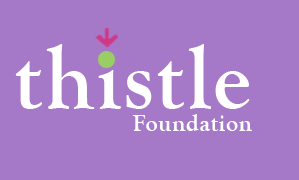 Course Sessions:
Week 1 Lifestyle Management Philosophy
Week 2 Sleep Management
Week 3 Relaxation/Stress Management
Week 4 Pacing/Energy Management
Week 5 Getting Active
Week 6 Pacing/Time Management
Week 7 Communication Skills
Week 8 The Mind-Body Connection
Week 9 Preventing, Minimising & Recovering from Relapse
Week 10 Reflection & Forward Planning
Places on the courses are free of charge to participants. You can either be referred by a medical practitioner or you can refer yourself.
For more information please contact us on
0131 656 7345
Looking for something please use this function to Search Forward Mid website